Moving into Sydney what are the pros and cons
Relocating to Sydney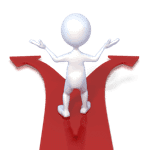 Maybe it is the lure of the Sydney Harbour bridge, or the breathtaking waters of Bondi beach that have driven your decision to move to Sydney; or perhaps it's the lifestyle or work opportunities, but whatever the reason, there are a few things you need to consider when deciding to move to glorious Sydney!
Accommodation:
Wherever you are moving from you will find that everything is grander in the heart of Sydney including the homes!
With this lifestyle though comes the cost, so whether you decide to rent or buy you need to be sure you have worked out the financial side of things before making the move.
The majority of Sydney accommodation can be found online, however it is always best to view a house before you decide to make it your home.
With this in mind you might need to spend some time in temporary housing, a hotel, or a caravan park.
Whatever you decide to do just be sure you have a plan in mind before you set off, even if it's just so your removalist know where to deliver your stuff!
Financials:
Life in Sydney can be more expensive than other parts of the country but you will often find that salaries are higher also.
Be sure that you have either secured employment before you leave, or have investigated the options you have for making the yearly income that you will require to maintain your current standard of living in Sydney.
The old saying "you get what you pay for" is certainly true in Sydney,
Some things may be more expensive, but think of Sydney as Australia's version of New York City.
With a pumping night life, diverse culture and endless amounts of things to do, places to explore, and experiences to enjoy, you won't find a city more fun than Sydney, just be sure you have a way to financially support this fun before you make your move!
Sydney suburbs:
Living in the heart of Sydney may appeal to some, and others may prefer to live slightly out of the city in one of the nearby city suburbs.
Some of the most well-known and popular suburbs include, Manly, Darling point, Dee Why, Bondi Junction and the list goes on.
Be sure to do your research when choosing which suburb to set up home in, as prices, lifestyles, and commuting times differ between all suburbs.
If you crave the fast life style, the fun and the glamorous world then there is no place more beautiful than Sydney, if an adventure is what you are after then start packing now, because Sydney is calling your name!