Quality Removals Service All Across Australia
With almost daily removalists service, leaving and arriving in Sydney, Brisbane, Melbourne, Canberra, Perth, and Townsville every day we pretty much have the whole country covered.
High Value Interstate Removalists
With over 20 years experience in Interstate Removals, we know the best way to move your home, meaning we work efficiently and can save you hundreds of dollars compared to other carriers.
Our quotes provide all the information that you need so that you know.
How much, what are we moving for you, and what are your options
It's WeMove who can provide you with the safest, fastest, and most affordable interstate move in Australia.
WeMove Interstate Furniture Removalists
Remember we can move furniture, cars, boats and pretty much anything else, just ask

Choosing The Best Removals Company
Finding The Best Removalist For Your Move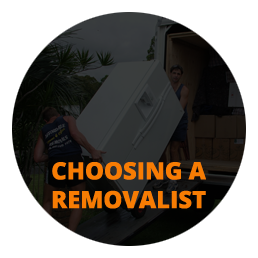 Choosing the right removalists is a vital step in the moving process. To allow for the move to run hassle free and without confusion, you will need to be comfortable with the removalists and the job in which they will be doing. This step is essential as it requires the movement of your personal belongings, and limiting the stress of potential damage will go along way to ensuring your comfort with the move. The following provides some tips on how you can find the right removalist for you.
Treat removalist that provides lower than average price moving quotes with caution; a lower price is not always a guarantee of quality or professional service. Consider other factors such as any customer reviews on their websites before selecting. If you cannot get any reports from past customers, this company may not be the best option.
Also, be wary of any company that does not have an actual place of business.
Avoid verbal, over the phone agreements. Get your quotes or booking on paper via email, post or fax. It is always best to have a paper trail of communication in case of any issues or confusion. A verbal agreement will not help you if the removalist fails to show up on moving day.
Make sure to read all the documentation. Some companies do not disclose their prices, and there may be some hidden costs that are not immediately apparent. Make sure you understand all payment terms - hourly rates, weekend rates when the charge starts and finishes as some companies charge for the travel time from their business location to your home.
Once you have selected the right removalist, make sure you are very clear on the dates, times of arrival and the relevant addresses.
These are just a few steps to help you in selecting a professional and quality removalist.