Interstate and Backloading Removals
Cairns-Brisbane-Sydney-ACT-Melbourne-Adelaide-Perth
Quality Removals Service All Across Australia
Australia Wide Moving
We move furniture throughout Australia.
With almost daily removalists service, leaving and arriving in Sydney, Brisbane, Melbourne, Canberra, Perth, and Townsville every day we pretty much have the whole country covered.
Along with these areas we have removal trucks looking for backloads all over New South Wales, Victoria, Queensland and South Australia.
Most large places like Cairns, Gold Coast, Newcastle, Gosford, Albury, Geelong, Taree, Goulburn, Mildura and the like are handled at least once or twice per week, sometimes more during the busier times


High Value Interstate Removalists
With over 20 years experience in Interstate Removals, we know the best way to move your home, meaning we work efficiently and can save you hundreds of dollars compared to other carriers.
Our quotes provide all the information that you need so that you know exactly what is being moved and how much it costs.
At the end of the day, it's WeMove who can provide you with the safest, fastest, and most affordable interstate move in Australia.
What Services Do We Offer
We offer a full range of services for anyone moving home.
No matter if you are moving the whole family interstate to start a new job, or just sending a few items to a son at University, we are here to help.
Backloading
Interstate Removals
Intrastate Removals
Car Transport
Insurance Advice
Packaging
Packing
Interstate Removals Victoria
We cover most of Victoria on a regular basis, major cities like Ballarat, Geelong, Mildura, Shepparton, and Wodonga are visited 2 to 3 times a week. Moe, Bairnsdale, Morwell, Hamilton, Warrnambool, are normally on demand, so please just ask
Why Is WeMove right for me?
Simply fill out our online quote to find out.
Grab your inventory list and complete our online quote form to see exactly how much you would be saving compared to some of the other carriers. Alternatively, let us know the size of your quote in cubic metres and we can almost immediately determine the cost of your move. A quote will then be sent to you with prices and flexible transport timings.
From Backloading 1 item, to moving the whole family interstate from Brisbane to Perth, we do it all
Looking to get your car transported to another state, then you guessed it we can help.
Our moving services run 7 days a week, 52 weeks a year, and car carrying happens 5 days a week
Planning on getting the best quotes then deciding, well we always like a bit of genuine competition, and will try to beat any genuine competitors quote

Interstate Moving Queensland
We offer a twice weekly service to and from all parts of Qld, including Toowoomba, Warwick, Gympie, Hevery Bay, Gladstone, Mackay, Townsville and Cairns
Storage Option
We also offer storage options! If you haven't finalised living arrangements, there's no reason to hesitate getting your furniture down to your new city of choice and then storing it for a few weeks while you figure out the best place to live.
Your furniture will remain secure until you are ready for us to deliver it to your new home, and this is all be done at incredibly low rates.

Interstate Removalists Brisbane
One of our busiest areas, we have trucks in and out of both Brisbane and surrounding areas on a regular basis. This includes The Gold Coast down to Tweed, Sunshine Coast and Noosa, Ipswich, Toowoomba and more.
If you are relocating to or from an area around Brisbane, fill in our quote form to see just how having so much business in the area helps keep prices down.
Find Out More On How We Can Save You Money On Your Next MOve
Melbourne Interstate Removals
Moving around Melbourne can be difficult for a removals with little experience. However, we know the streets better than anyone else, and can help you move short notice and keep it trouble free.
We regularly have Interstate Removals from Geelong, Hoppers Crossing and Wallan, with other busy areas such as Melton, Ballarat and Campbellfield. Give us a call today and we will transport your goods safely either in or out!
Average cost of removalists
| FROM | SIZE OF MOVE | BRISBANE | SYDNEY | MELBOURNE | PERTH |
| --- | --- | --- | --- | --- | --- |
| BRISBANE | 1 BED UNIT | | $550.00 - $950.00 | $650.00 - $1050.00 | $1250.00 - $1750.00 |
| BRISBANE | 2 BED UNIT | | $850.00 - $1250.00 | $895.00 - $1450.00 | $1750.00 - $2450.00 |
| BRISBANE | 3 BED HOME | | $1350.00 - $1850.00 | $1450.00 - $2250.00 | $3250.00 - $4850.00 |
| SYDNEY | 1 BED UNIT | $650.00 - $1050.00 | | $650.00 - $1050.00 | $1195.00 -$1895.00 |
| SYDNEY | 2 BED UNIT | $895.00 - $1450.00 | | $895.00 - $1450.00 | $1895.00 - $2795.00 |
| SYDNEY | 3 BED HOME | $1595.00 - $2395.00 | | $1595.00 -$2395.00 | $3450.00 - $4795.00 |
| MELBOURNE | 1 BED UNIT | $750.00 - $1250.00 | $650.00 - $1050.00 | | $1195.00 - $1795.00 |
| SYDNEY | 2 BED UNIT | $1050.00 - $1750.00 | $895.00 - $1450.00 | | $1850.00 - $2850.00 |
| SYDNEY | 3 BED HOME | $1995.00 - $2695.00 | $1650.00 - $2495.00 | | $3350.00 - $4750.00 |
| PERTH | 1 BED UNIT | $1150.00 - $1750.00 | $995.00 - $1595.00 | $95.00 - $5895.00 | |
| PERTH | 2 BED UNIT | $1750.00 - $2450.00 | $1795.00 - $2750.00 | $1795.00 - $2750.00 | |
| PERTH | 3 BED HOME | $3250.00 - $4850.00 | $3250.00 - $4750.00 | $3050.00 - $4650.00 | |
Finding The Best Removalist For Your Move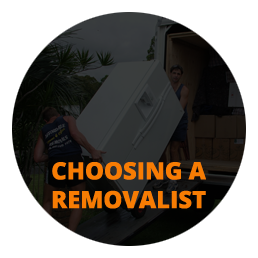 Choosing the right removalists is a vital step in the moving process. To allow for the move to run hassle free and without confusion you will need to be comfortable with the removalists and the job in which they will be doing. This step is important as it requires the movement of your personal belongings, and limiting the stress of potential damage will go along way to ensuring your comfort with the move. The following provide some tips on how you can find the right removalist for you.
Removalists with lower than average quotations should be treated with caution, a cheaper price is not always a guarantee of quality, or professional service. Consider other factors such as any customer reviews on their websites before selecting. If you cannot get any reviews from past customers, this company may not be the best option.
Also be wary of any company that does not have an actual place of business.
Avoid verbal, over the phone agreements. Get your quotes or booking on paper via email, post or fax. It is always best to have a paper trail of communication in case of any issues or confusion. A verbal agreement will not help you if the removalist fails to show up on moving day.
Make sure to read all documentation clearly. Some companies do not clearly disclose their prices and there may be some hidden costs that are not immediately apparent. Make sure you understand all payment terms - hourly rates, weekend rates, when the charge starts and finishes as some companies charge for the travel time from their business location to your home.
Once you have selected the right removalist, make sure you are very clear on the dates, times of arrival and the relevant addresses.
These are just a few steps to help you in selecting a professional and quality removalist.
In order to find a removalist that is perfectly suited to your needs,
Very Professional
I am writing to compliment you on the way you run your company.
All in all you would be my number one choice if I needed to move again.
Right from the start I found your system easy to follow and the staff are professional and polite.
Customer Service at its best
I would like to commend you on the proficiency of your staff and drivers.
All went to plan and I would have no hesitation to recommend you to anyone else who was in need of a removalist.
Great Service Great prices
Made the call on Monday spoke with your office and Tracy did me a quote on the spot.
She gave me the price and it was picked up yesterday and delivered this evening, can ask for much better than that
North Coast
Sydney
Gosford
Newcastle
Taree
Kempsey
Coffs Harbour
Grafton
Ballina
Tweed Heads
South Coast
Wollongong
Nowra
Shell Harbour
Kangaroo Valley
Batemans Bay
Bega
Pambula
Merrimbula
Eden
Southern Highlands
Bowral
Mittagong
Goulburn
Yass
Queanbeyan
Canberra
Tumut
Albury
The West
Wagga Wagga
Temora
Narrendara
Cowra
Bathurst
Narrabri
Parkes
Dubbo
Broken Hill
Find Out More On How We Can Save You Money On Your Next MOve