How do you choose a removalist when moving interstate
Making an Interstate Removal Easier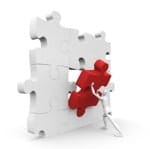 The most difficult part of an Australian interstate move is selecting a dependable interstate moving company.
You only need to select removalists that are reputable, and that have the experience and the aptitude to move you safely
They also need to have the proper transit insurance during the move.
You can do a little research and find several removalists who are specialized in moving you from state to state.
Check what insurance they provide, as well as some reviews of others who were able to move with their help.
Compare prices between companies to find the best rate, but always keep in mind that you get what you pay for.
Someone moving all of your belongings long distances needs to be reliable so cheap is not always better.
You need to research state laws in the place you are planning to move into so you are up to date on what you need to know about the place you are moving to.
It will make it easier to move when you know the laws coming into your new state.
The removals company will give you an inventory form, and an order of service allowing you to see what the movers are supposed to do for you during the move.
When you are relocating interstate, it is a lot different than moving right down the street.
This is going to be a longer trip and you should keep this in mind when packing your things to move.
You need to really protect your valuables for a long trip and packaging them carelessly is not a good idea.
Having a moving plan ahead of time will make sure your interstate move will go smoothly and you can work in sync with the moving company.